The Creamy Earl Grey Experience: Rich creaminess, citrus high and grounding black teas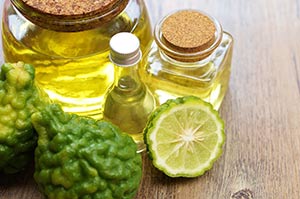 Two types of premium black teas from Ceylon (Sri Lanka) and Yunnan, China combine to deliver a delightful base for this quintessential cup. Fruity, bright flavors of bergamot come forward with the addition of vanilla that elevates the cup and experience.
Tasting Notes: Floral, silky smooth, crème fraiche
This tea just may transport you to London… Earl Grey at its smoothest. Bright blue cornflowers pop out against the dry black tea leaf. The amber infusion emits an aroma full of bold bergamot and vanilla. Floral, citrus and velvet creaminess combine for a delectable taste experience.
Ingredients: Premium Ceylon & Yunnan black teas, blue corn flower, bergamot, vanilla
1 tsp Per Cup
203°
2-3 Minutes
Savoring Your Experience:
Earl Grey is one of the most popular teas in the western world. And this one, adds a creamy layer and brings it up a notch. Consider serving Creamy Earl Grey at your next afternoon tea party. It goes well with tea sandwiches and shortbread, and of course the essential scone.
Fun Facts:
We've all heard the name Earl Grey, but who was he? This popular tea is assumed to be named after Charles, the second Earl of Grey and British Prime Minister from 1830 to 1834. Origins of the recipe for the blend vary. It's said the recipe was given in thanks to a diplomat when he saved the life of mandarin – or perhaps the mandarin's son – while in China on a mission for Prime Minister Grey. This story hasn't been historically substantiated.