The Premium Earl Grey Experience: sophisticated, balanced, bright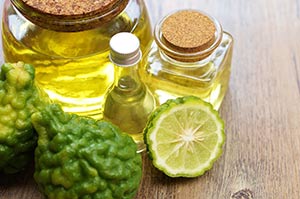 This is the best Earl Grey we've ever found! Simply examining the dry leaf indicates the quality of the tea. The leaves are thin, expertly twisted and uniform in shape, which imparts a consistent flavor into the tea. And the unmistakable aroma of real bergamot citrus oil greets you as soon as you open the tea package. Compare this tea to a lower quality Earl Grey and you will likely note the difference right away.
Tasting Notes: fruity, chocolatey, smooth
Fruity, bright notes of bergamot greet you with first sip, giving way to a deep malty tones. Our Premium Earl Grey is an exquisitely balanced tea: bright notes of citrus and muscat grape lighten the mood while the earthy, chocolatey undertones of Chinese and Sri Lankan black tea unfold to create a complex cup.
Ingredients: Ceylon and Yunnan Black Tea with Bergamot.
1 tsp Per Cup
203°
2-3 Minutes
Savoring Your Experience:
This tea has won over many people who thought they didn't like Earl Grey. The bergamot is rich but not overpowering, and the tea is so sweet and smooth that it can be enjoyed by itself. However, it also tastes great with a splash of milk and sugar.
Fun Facts:
Earl Grey is one of the most popular scented teas in the world. The secret behind the flavor of Earl Grey tea is bergamot. Bergamot is a citrus fruit native to Asia, but is now well-known for being cultivated throughout southern Italy. Exceedingly aromatic, bergamot oil is popular as an antiseptic, digestive aid and fragrance in colognes.