The Pink Earl Grey Green Tea Experience: eye-opening, bright flavors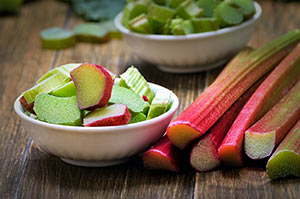 This novel take on classic Earl Grey is sure to awaken your taste buds.
Tasting Notes: tangy, floral, snappy
This lovely Earl Grey variation is filled with surprises. Rosebuds and brilliant pink petals greet you, along with a decadent, creamy aroma. Tart rhubarb and floral rose flavors come forward quickly, while the crisp, clean green tea base still shines though. The green tea offers just enough earthiness and grassiness to ground the other flavors, while a hint of bergamot introduces a fragrant and tangy punch. This blend of flavors comes together in a delicious and unexpected way that sets it apart from every Earl Grey you've tried before.
Ingredients: Green tea, natural flavor, rhubarb pieces, rose petals, rosebuds.
1.5 tsp Per Cup
175°
2-3 Minutes
Savoring Your Experience:
This celebratory tea would highlight any special day, or a traditional afternoon tea party with sandwiches and cakes. Then again, why wait for a special event when you can simple add a dollop of local honey to your tea and enjoy?
Fun Facts:
Bergamot oil is the traditional flavoring in Earl Grey tea. Bergamot is a fragrant fruit similar to a lemon or orange. It is not cultivated for its juice, but for its essential oils, which are commonly used in perfumes. The essence extracted from right under the peel of the bergamot fruit is what is used to give a bright, fresh, citrusy flavor to many beloved food and drinks, including Earl Grey tea, Turkish Delight and marmalade.