The Black Currant Hibiscus Experience: fruity, full-bodied, bold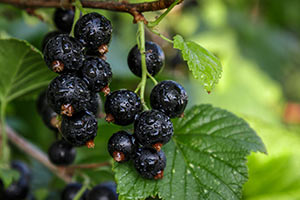 This rich, fruit and flower blend is a delicious, intense tisane that is a feast for the senses.
Tasting Notes: berries, zest, dried fruit
This rich, purple infusion sends out a raisiny aroma and bursts with fully ripe notes. The big berry flavor is both tart and smooth. Black currants, hibiscus blossoms, three types of berries and sour cherry pieces create a strong, vivid infusion of unrivaled depth.
Ingredients: Elderberries, grapes, hibiscus blossoms, natural flavor, blackberries, raspberry and sour cherry pieces, black currant.
1.5 tsp Per Cup
212°
4-8 Minutes
Savoring Your Experience:
Pair this caffeine-free dessert tisane with your favorite traditional tea sweets. (How about a lemon tart to counter and accentuate the berry sweetness?) And, like a dark red wine, Black Currant Hibiscus goes well with chocolate; serve it with a chocolate truffle for a special treat.
Fun Facts:
This is a fusion of all things good for you. Hibiscus contains vitamin C and minerals, and is traditionally used as a mild natural medicine. Elderberries are recommended for coughs, colds, flu and bacterial and viral infections. And, black currants, a source of antioxidant, just may help with eczema and other skin issues, as well as dry, brittle hair.