The Peaches & Kiwi Tea Experience: bright pink & bold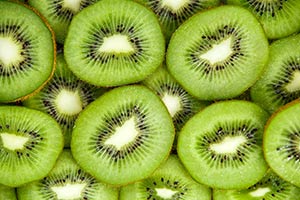 This hot-pink brew packs the bold flavors of juicy, tangy summer fruits and tart-sweet hibiscus flowers. At once exotic and familiar, it's a surprising (and surprisingly delicious) blend that kids and grown-ups both love.
Tasting Notes: electric peach
Take a look at this peach tea blend and you'll see it isn't shy about being unabashedly itself. Kiwi, hibiscus and pineapple give it a SOUR flavor, like a peach getting shot through with 10,000 volts of electricity. Peachy, tangy, bright, sour… electric.
Ingredients: Apples, pineapple cubes, hibiscus, kiwi and peach pieces, flavor, red/yellow peach crunchy.
1.5 tsp Per Cup
212°
4-8 Minutes
Savoring Your Experience:
Adults, this is your new office-pick-me-up tea. (Add honey for an extra boost.)
Parents and grandparents, this is also one for those kiddos! It makes a super after-school refresher (hot or iced) and its hot pink color makes it a strong fit for a children's afternoon tea or a girl's birthday party. (Did someone mention princesses?)
Fun Facts:
Peach-Kiwi Popsicle Recipe
Ingredients: 1 cup water, 3 tablespoons Peaches & Kiwi Hibiscus Fruit Tisane, 4 tablespoons local honey, and 5 peaches.
Preparation:
Bring water to a boil. Add Peaches & Kiwi Hibiscus Fruit Tisane. Steep for 20 minutes with a lid on the pot.
While the tea is steeping, slice and pit 3 peaches and put the fruit in the blender. Blend well. Run through a mesh sieve.
Strain the tea into the peach nectar. Add honey.
Slice the remaining 2 peaches into about 8 pieces each. Put 2 pieces into each popsicle mold for 8 popsicle molds.
Insert popsicle sticks and pour the tea into each mold. Freeze overnight. Enjoy!