The Blue Eyes Hibiscus Experience: lush, fragrant, joyous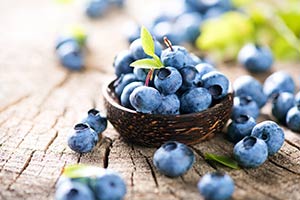 This rosy infusion is a festive treat that is both delicious and healthful.
Tasting Notes: fruity, tart, berry notes
A beautiful little goodie, this visual melody of colors in the dry leaf, fruit and petals brews into a deep garnet infusion. The aroma is all berry. Cranberry-like flavors come forward immediately. Then, the tartness of hibiscus and rosehips is balanced by the sweet creaminess of the apple pieces. This blend's luscious, nectar-like body is sweet and flavorful, and its tart aftertaste lingers on the palate.
Ingredients: Apple, hibiscus, rose hips, cornflowers, flavor.
1.5 tsp Per Cup
212°
4-8 Minutes
Savoring Your Experience:
Hibiscus-based tisanes are consumed by people around the world, and they can be wonderful herbal infusions for anyone who loves tart-sweet flavors. This particular blend would be the perfect caffeine-free herbal choice for a tea party. Serve it with scones with cream and a bit of rose hip jelly to extend the berry notes, or add a little bit of honey or a sprinkle of sugar to counter the hibiscus tartness in this blend.
Fun Facts:
The base of this infusion is made from the sepals of the tropical hibiscus flower. Hibiscus contains vitamin C and minerals, and is used traditionally as a mild natural medicine.
This blend also features rosehips, the seed pod of the rose plant. Dried rose hips are also used in herbal medicine and are packed with vitamin C.