The Tangerine White Tea Experience: calm joy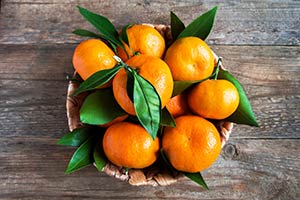 Bright citrus flavors evoke a joyous, sunny day, while white tea mellow out the blend with a calm, centered feeling.
Tasting Notes: sweet, citrusy, comforting
There's a certain nostalgia this tea evokes. It has a classic citrus scent and flavor, yet there's something more to it... That certain something is Bai Mu Dan white tea, which adds a floral, buttery, woodsy flavor and aftertaste, as well as a creamy mouthfeel, to the blend.
Ingredients: Bai Mu Dan white tea, orange peels, marigolds, flavor.
1 tbs Per Cup
180°
3-6 Minutes
Savoring Your Experience:
Our Tangerine white Tea is meant to be paired with soul food. Indulge with homemade fried chicken, peach cobbler or coconut cream pie.
When brewing, err on the side of too much leaf rather than too little. Think of the voluminous leaves of Bai Mu Dan in terms of weight rather than size when you measure them out.
Fun Facts:
Bai Mu Dan is a type of white tea from Fujian, China. It is comprised of the "buds" (immature leaves) and large, sprawling leaves of a unique variation on the tea plant, one which is indigenous to Fujian. It is harvested by hand, withered and dried before it is blended to create this distinctive tea.