The Good Morning Mate Experience: delightful, invigorating, chai-like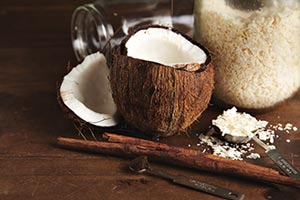 This spicy brew brings several flavors together in a delicious cup and just may replace your morning coffee ritual.
Tasting Notes: warm spices, roasty
This aromatic blend's cobalt blue cornflower petals contrast beautifully with the reddish hues of the roasted mate and rooibos. The well-balanced combination of cinnamon and cloves offers a deep, rich infusion. A spiciness shines through. Pleasant roasted notes accentuate the strong flavors and coconut flakes add creaminess. Those who love chai will adore this blend!
Ingredients: Roasted mate, rooibos, cocoa bits, coconut flakes, cinnamon, cloves, cornflower blossoms and flavor.
2 tsp - 1 tbs Per Cup
180°
3-5 Minutes
Savoring Your Experience:
Add a few pieces of rock sugar and a splash of your favorite milk to emulate a creamy masala chai. At breakfast, enjoy Good Morning Mate with a hard-boiled egg on hearty multigrain toast.
Fun Facts:
For centuries, South Americans sipped yerba mate for its rejuvenating effects. Nutrients found in yerba mate are said to affect your metabolism to make your body use carbohydrates more efficiently, helping you to get more energy from the food you eat. Now that's a good way to start your day!