The Amazon Spice Guayusa Experience: the Amazon jungle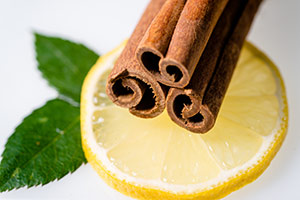 Take a trip into the unknown with Guayusa, a naturally caffeine-rich herb from the jungles of the Amazon.
Tasting Notes: rich, bright, earthy
This blend is a study in contrast. Bright, citrusy, organic lemongrass is foiled with rich, enticing, organic cinnamon and earthy, green, organic Guayusa. Dry, Amazon Spice's colors are like muted fall leaves, yet brewed its color is a honeyed, bright, golden-orange hue. The lingering aftertaste is both sweet and spiced. Lemongrass refreshes, cinnamon stabilizes and Guayusa enlivens. The result is a balanced blend that gratifies the palate and the body.
Ingredients: Organic amazonian guayusa, organic lemongrass, organic cinnamon.
2 tsp - 1 tbs Per Cup
180°
3-5 Minutes
Savoring Your Experience:
Pair this Guayusa blend with some of the foods of its homeland. Fried plantains, jicima salad or grilled meats or partner it with roasted sweet potatoes or honey-glazed ham.
Fun Facts:
Guayusa (pronounced gwhy-you-sa) is made from the leaves of a certain types of Amazonian holly tree. Like its relative yerba mate, it is naturally rich in caffeine. In Ecuador, it is traditionally boiled and drunk like coffee. It is considered to help sharpen instincts and help its drinkers stay awake all night.