The White Thunder Tea Experience: uplifting, soothing, refreshing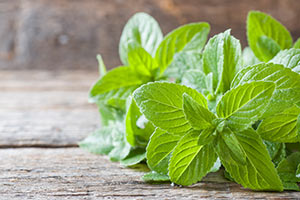 This Bai Mu Dan white tea is combined with stimulating peppermint and spearmint for a blend that is comforting yet uplifting.
Tasting Notes: soft, minty, woodsy
This white tea offers a peony floral aroma, a very pale golden-green infusion and a smooth, woody flavor. The peppermint and spearmint add a light, clean mint character to the mix of flavors. There is a sweet, fresh aftertaste, void of any astringency, making this tea a fantastic palate cleanser between courses.
Ingredients: Bai Mu Dan white tea, peppermint, spearmint.
1 tbs Per Cup
180°
3-5 Minutes
Savoring Your Experience:
Prior to steeping, enjoy the beauty of nature in the pale, "downy" (fuzzy), baby leaves of this tea.
This tea is good any time of day, but especially enjoyable first thing in the morning, around mid-afternoon or in the evening.
Pair with a savory sandwich or a nutty dessert.
Fun Facts:
The Chinese "Bai Mu Dan" (literally "white peony") is made by harvesting the "bud" (immature leaf) and the first two leaves at the very tips of the stems of each tea plant.
Paradoxically, peppermint and spearmint are known for their simultaneously warming and cooling qualities, as well as their calming and refreshing properties. They are well balanced with a mellow base of Bai Mu Dan in this enticing blend.