The Super fruit Sencha Green Tea Experience: delightful, flavorful, healthful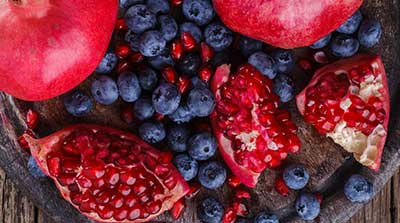 This steamed Japanese sencha is filled with the flavors of green tea, berry and citrus—all perfectly balanced for a delicious, energizing cup.
Tasting Notes: candied fruit, fresh, vegetal
When you open a bag of our Superfruit Sencha Green Tea, the bright fruit and green leaves greet you visually and aromatically at once. And Superfruit Sencha delivers on the experience promised by the tangy citrus and sweet berry aroma. Goji berries, blueberries and pomegranate create a trifecta of berry goodness. This expressive blend emphasizes green tea, while the fruit enhances its pleasing character. This easy-to-love could easily become your go-to green tea.
Ingredients: Green tea, gojiberries, lemon grass, pomegranate arils, natural flavor, cornflower blossoms.
1.5 tsp Per Cup
175°
2-3 Minutes
Savoring Your Experience:
To start your day off, team this tea up with a hearty bowl of granola. For lunch, a steaming bowl of miso soup with some rice crackers is the perfect complement. For a simple snack, enjoy this tea with a handful of almonds and dried cranberries. Superfruit Sencha also makes a wonderful iced tea.
Fun Facts:
Goji berries grow in temperate and subtropical climates throughout China, Mongolia and the Himalayas. When dried, goji berries look a bit like red raisins. They are an abundant source of antioxidants, as well as a good source of protein, vitamin A and vitamin C, zinc, iron, riboflavin and beta-carotene. They also make a great natural sweetener for a classic, unflavored tea, and lend a naturally sweet flavor to this blend.