The Blackberry Maple Black Tea Experience: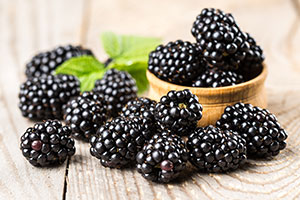 A connoisseurs' blend

In general, tea blends appeal to the masses and pure teas appeal to connoisseurs. This is one of those tea blends that is so well-made that it appeals to connoisseurs just as much as it does to the masses. It's rich and sweet without being too heavy or over the top for even the most 'serious' of tea drinkers. So go ahead… indulge a little!
Tasting Notes: blackberry, malt, maple syrup
The aroma of juicy summer blackberries set the stage as soon as you open a pouch of Blackberry Maple. Black Tea gives the blend a distinct malty note. Flavors of sweet blackberries and even sweeter maple syrup are clear, but not the least bit overdone. The aftertaste brings in a note of herbaceous, tannic blackberry leaf (making it anything but sugar-sweet!).
Ingredients: Black tea, brittle pieces, flavor, blackberries, blackberry leaves.
1.5 tsp Per Cup
203°
4-5 Minutes
Savoring Your Experience:
This tea evokes the seasonal harvests of blackberries in late summer and maple syrup in autumn. Although it's enjoyable all year long, it has a special appeal in autumn. Sip it as you watch autumn leaves fall, write out your Christmas shopping list and put away your summer wardrobe until next year.
Or pair it! It's delicious with blackberry cobbler, buttermilk scones with maple butter and blackberry jam, maple gingersnaps or even Thanksgiving dinner.
Fun Facts:
Blackberry leaves are featured in this sophisticated blend. They provide a mildly astringent flavor and perhaps much more: for centuries, blackberry leaf tea has been consumed for its health benefits.