The Toasted Caramel Rooibos Experience: subtle & satisfying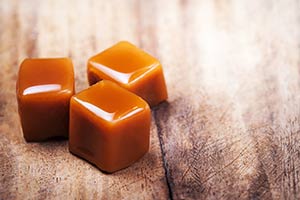 Love caramel? Try this tea. Love kettle corn? Try this tea. Love our Genmaicha? Try this tea!
Tasting Notes: mellow, buttery, sweet
Naturally sweet, organic rooibos is bolstered by subtly sweet notes of toasted brown rice, buckwheat and caramel. A perfect balance of sweet and salty. It has a buttery, rich aroma and a soft, sweet flavor that keep you coming back for more.
Ingredients: Organic Rooibos, toasted rice, caramel, natural flavor, buckwheat (does not contain wheat), toffee bits.
1.5 tsp Per Cup
208°
5 Minutes
Savoring Your Experience:
No milk or sugar are needed for this naturally sweet tea! However, if you want to savor something especially decadent, we suggest making Toasted Caramel Tea into a hot latte in Winter or an iced latte with sweetened condensed milk in Summer.
Fun Facts:
Toasted brown rice and buckwheat may sound odd if you haven't tried them in a tea before, but they are traditional and popular in teas and tea blends in Japan, Korea and elsewhere. Buckwheat (which doesn't contain any actual wheat) is a grain known for its many health benefits, and it is often served to children in Asia. Both grains lend a sweet, toasty note to this blend.